Wczoraj w Nowym Jorku odbyła się impreza związana z projektem "Five". Przybyła na nią m.in. Demi Moore, która jest jego współtwórczynią . Aktorka wybrała na tą okazję oryginalną czarną sukienkę w kolorowe geometryczne wzory od Chanel, którą połączyła z biżuterią Chanel Fine, kopertówką Roger Vivier i szpilkami Christiana Louboutina. 48-letnia aktorka prezentowała się naprawdę interesująco.
Szczerze zazdroszczę jej takiej nienagannej figury w tym wieku.
Co wy na to? Podoba wam się ta stylizacja? Piszcie.
Pozdrawiam!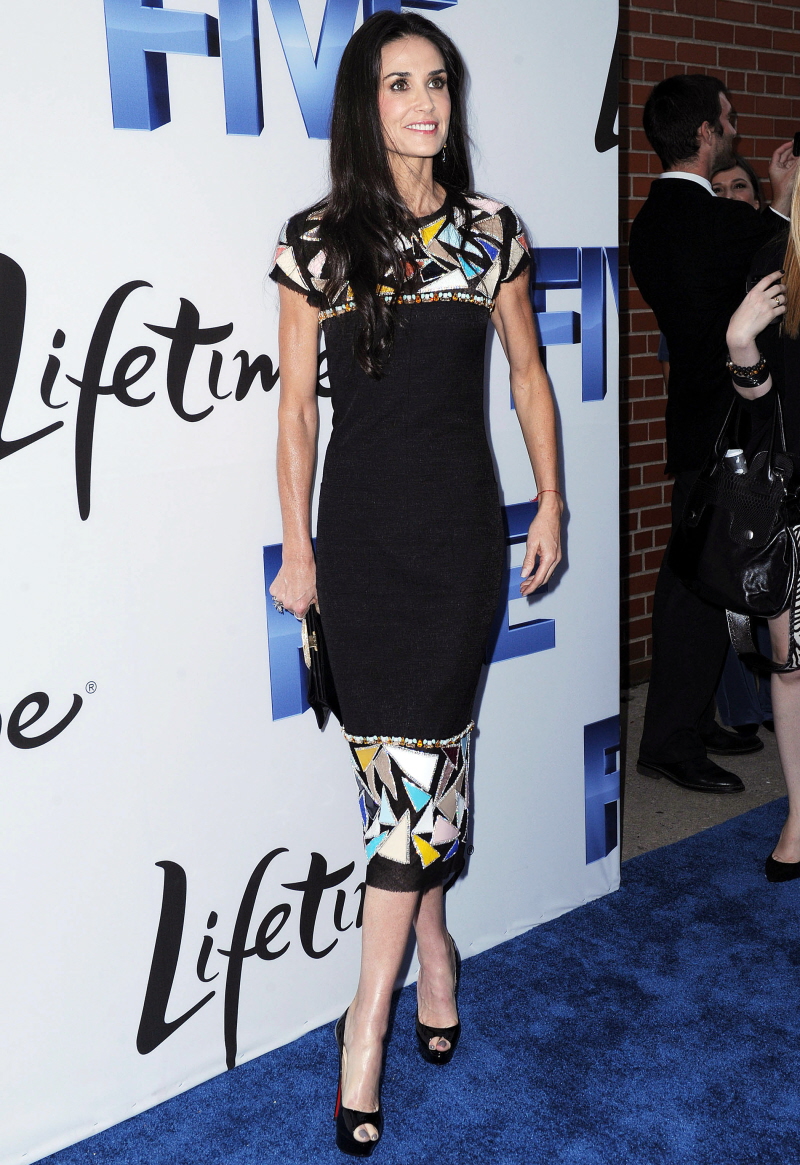 Demi is wearing a Chanel dress with Chanel Fine Jewelry, a Roger Vivier clutch, and Christian Louboutin heels.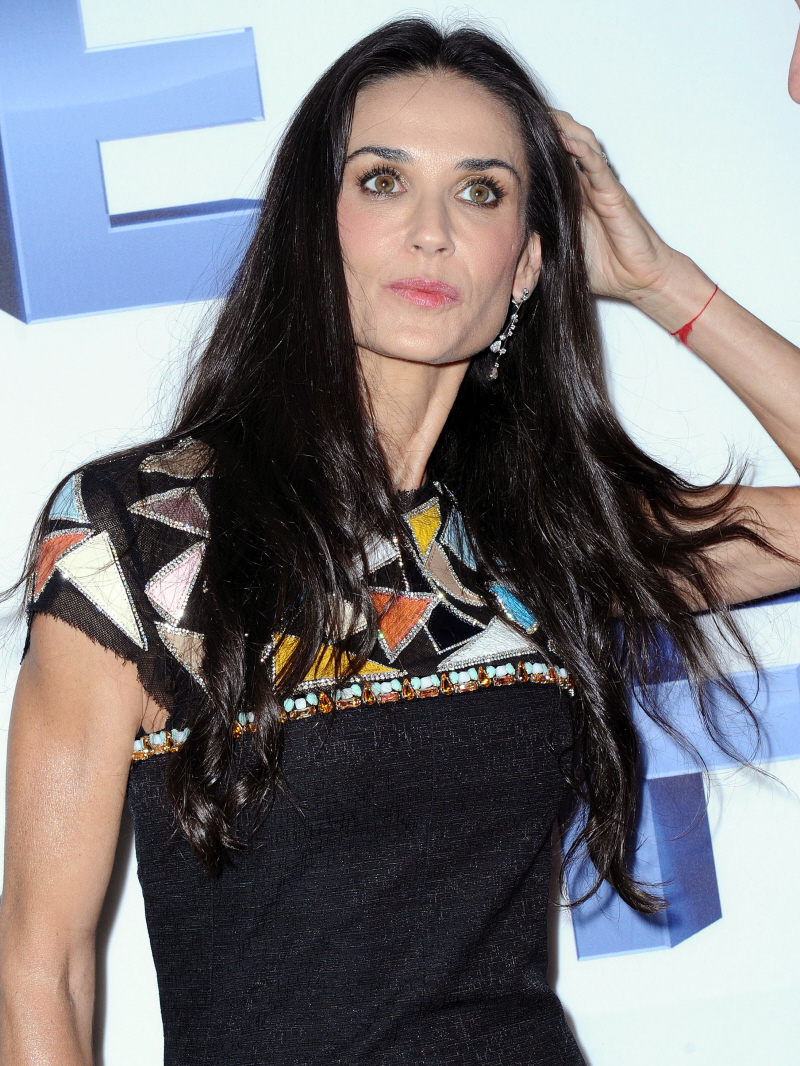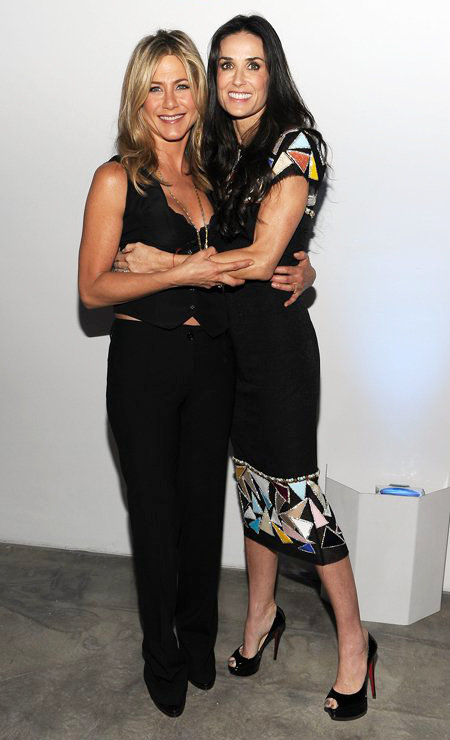 Demi with Jennifer Aniston